MacArthur High School Irving, TX


Class Of 1970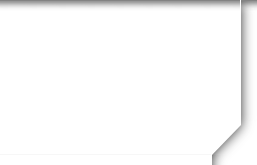 50th Reunion - Yes or No?
Dear Class of 1970,
We have created a survey to determine if we will proceed with plans to have a 50th reunion of our class (or not).
Please take a few moments to give us your thoughts, ideas, suggestions and whether or not you are willing to help make this happen should the survey results tell us to go forward.
We are also looking for volunteers willing to work on making this happen - which may include attending a few meetings to organize, help contact our classmates and vendors and set up/clean up after the event. Please make your availability known on the survey as well.
Thank you,
Linda Mangum Hastings
Terri Speer Scherer
You must be a member to submit this survey. If you are a member please log in first. You can't submit this form until you've logged in.
1)
Do you want to have a 50th reunion?

Yes No


Yes or No
2)
Do you prefer a casual event or more formal?




Casual or Formal
3)
Which one of these would deter you from coming? Cost, location, time of year?




Cost, Location, time of year
| | |
| --- | --- |
| 4) | Would you prefer a dinner or only heavy appetizers? |
5)
Do you prefer a full bar or beer and wine only?


Full bar
Beer and Wine only
6)
Would you like to have something on Friday night as well?

Yes No
| | |
| --- | --- |
| 7) | What would you like this to be? |
8)
What do you feel is a reasonable price to pay for a Saturday evening Reunion?




Please answer in a dollar amount
| | |
| --- | --- |
| 9) | Do you have any suggestions to get a greater participation? |
10)
Have you attended any past reunions?

Yes No
11)
Which reunions did you attend?




Use the year, i.e. 10th, 20th, 25th, 30th, 40th, etc.
| | |
| --- | --- |
| 12) | What did you like about past reunions you attended? |
| | |
| --- | --- |
| 13) | What did you NOT like about past reunions you attended? |
14)
Would you like to help work on a 50th reunion should we decide to have one?

Yes No
15)
What is your availability to work on a 50th reunion?




Make phone calls and get pricing information , attend meetings, set up, clean up,
| | |
| --- | --- |
| 16) | Do you prefer a spring or fall event? |