MacArthur High School Irving, TX


Class Of 1970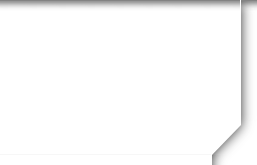 Paul White PAUL WHITE
Profile Updated:
August 12, 2010
Yes! Attending Reunion
Comments:
WORK FOR THE AIRLINES ALL MY LIFE SINCE COMING OUT OF THE SERVICE IN 1972. I HAVE TRAVEL ALL OVER THE WORLD AND HAVE SEEN SO MANY INTERSTING PLACES AND PEOPLE ALL THE WAY FROM AUSTRALIA, ASIA, MONGOLIA, RUSSIA, EUROPE, SOUTH AMERICA, CENTRAL AMERICA, USA, CANADA, MEXICO, SOUTH PACIFIC ISLANDS, ALASKA, THE MALDIVE ISLANDS OFF THE COST OF INDIA AS WELL AS ALL THE CARRIBBEAN ISLANDS. MY NEXT VENTURE WILL BE THE NORTH AND SOUTH POLE THIS WORLD IS SO BIG AND BEAUTIFUL AND ALL THESE TRIPS WAS FOR PLEASURE AND NO WORK....YEAH....IT IS A GREAT PLACE TO WORK FOR THE AIRLINES
School Story:
THE CLASS OF 69 AND 70 HAD GREAT PEOPLE WHO WERE TRUE FRIENDS ...I WILL BE GLAD TO SEE YALL SOON.