MacArthur High School Irving, TX


Class Of 1970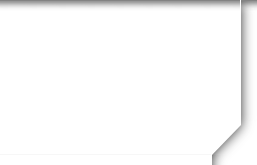 In Memory
David Kelly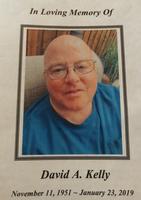 David Anthony Kelly, age 67, a resident of Grapevine, Texas, died Wednesday, January 23, 2019 at Vitas hospice located in Baylor Scott and White Hospital, in Carrollton Texas. David was born November 11, 1951 in Texarkana, Arkansas. He was the son of the late Herbert Cline Kelly and Marice Kelly. David lived as a young child in Texarkana, California and moved to Irving Texas, where he graduated from MacArthur High School in 1969. David then entered and graduated from North Texas University. He worked building decks and doing small construction jobs while in school. After graduation, David started in the travel industry. He met Manon Johnson and later married her. They separated 10 years ago but remained good friends. David started his own travel agency, Travel Works, which concentrated on incentive travel for large companies. To say David was a world traveler would be an understatement. He set foot on every continent except Antarctica.
David is survived by his mother Marice Kelly, sisters Vanessa Vermillion (Art), Kathleen Calvin (Tom), Nieces and Nephews: Ashlie Gray, Jason Gray, Nate Calvin, Adam Calvin. David's extended family includes Great Nieces and Nephews: Chase Gray, Liam Calvin, Kennedy Calvin, Olivia Calvin and Norah Mae Calvin.
David loved his family and loved to cook. Some of his happiest time were spent cooking and grilling for family and friends. David was generous with his love and his time. He spent time with each of his family members often in one-on-one situations. David had many close friends. There was nothing that they wouldn't do for each other. Many of those friends spanned his entire life.
Over the last six months of David's life, his friends would come to his room at the Villages, to take him to Champs to watch football, one of his favorite pastimes. From the start to the final days, he continued to fight the cancer that would ultimately take his life. In those months, David's family would take him out to eat at some of his favorite restaurants. It was hard for him in his weakened state, but he persevered. His 87 -year old Mother, known as Cissy rarely left his side during these last months.
David was generous, thoughtful, tender, funny and faithful. He will be greatly missed by those who knew and loved him.