MacArthur High School Irving, TX


Class Of 1970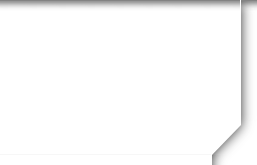 Mark Helgeson
Profile Updated:
September 21, 2010
| | |
| --- | --- |
| Residing In: | Westminster, CO USA |
| | |
| --- | --- |
| Occupation: | Engineering Manager |
| | |
| --- | --- |
| Military Service: | US Marine Corps |
Elementary school attended:
L. B. Barton
Junior High School attended:
Crockett
Do you stay in touch with anyone from school?
Eric Hulet, Phyllis Richardson (Brahinsky), Linda Mangum (Hastings), Wade Whatley
Did you marry someone from our class?
No
Comments:
1970-1975: University of Texas at Arlington. Graduated with a BS in Biology. Worked at the DFW Airport as a security guard.
1975: I joined the US Marine Corps for a 4 year tour and ended up making it a 24-year career.
1975-1976: USMC Officer Candidate School and USMC Basic Officer School in Quantico, VA.
1976-1980: Jumping out of airplanes and helicopters at Camp Lejeune, NC. Training exercises in Germany and Puerto Rico.
1980-1981: USMC Air Wing at Futenma Airbase in Okinawa, Japan. Training exercises in South Korea.
1980-1981: USMC Advanced Communications Officer School in Quantico, VA.
1982-1985: Ceremonial duty at Marine Barracks in Washington, DC. Friday night parades in the summer, funeral duties, White House Social Aide working for Ronald and Nancy Reagan. President Reagan was a true gentleman and very gracious with everyone he encountered. He loved chattign with us military types. Nancy Reagan was verly loving and protective of her husband, and she had a bit of a temper. I could tell stories (gossip) about the VIPs and celebraties who came to the White House during those golden years. I also managed to obtain an MA Degree in Government from Georgetown University in Washington, DC.
1985-1986: Joint Telecommunications Officer School at Keesler Air Force Base in Biloxi, MS. Obtained an MS Degree in Teleprocessing Science from the University of Southern Mississippi. I drank way too many beers with the Australian Navy Officer in our class. This was a very humid place in the summer. I was stationed there before they started building those nice casinos on the beach.
1986-1989: Defense Information Systems Agency at Wheeler Army Air Field on the island of Oahu, Hawaii. This was great duty! Lots of beach time, hiking, golfing, swimming, and trips to the other islands on golf trips. I actually did some work on occasion!
1989-1990: USMC Command & Staff College in Quantico, VA. That was a nice year studying with my fellow USMC Majors.
1990-1992: Communications Officer and later the Executive Officer of the 1st Marine Regiment in the 1st Marine Division (First To Fight!) at Camp Pendleton, CA. I loved the weather and beaches in that area north of San Diego. We went off to fight in the Persian Gulf War in late 1990. We arrived in Saudi Arabia on Christmas Eve 1990, and we fought our way to our regimental objective at the Kuwait Airport. It was an exciting time moving by the burning oil wells and seeing lots of shooting, explosions, dead/surrending Iraqis and being shot at by both bad guys and good guys on the front lines. I was very glad and relieved that all my Marines made it through safely. We were surprised that we did not go all the way to Baghdad and instead returned to Saudi Arabia to wait until Easter to catch a plane back to the USA.
1992-1993: Telecommunications Director at Camp Pendleton, CA.
1993-1995: Commanding Officer of 9th Communications Battalion at Camp Pendleton. What a dream come true leading over 900 Marines and Sailors for two years. Life does not get better than this. We had no wars to fight during that time, so we became sports legends in the intramural leagues. My young Marines were a daily joy to be with.
1995-1998: Operations Director at the Defense Information Systems Agency at Patch Barracks in Stuttgart, Germany. This was good duty with weekend trips to cities in Europe, hiking with a German-American Volksmarching Group, county & western dancing with a German-American Dance Group. Lots of festivals, beer, and wine. Talk about the days of wine and roses! I did get down to Tuzla, Bosnia for a couple days during that short war. Geez, what a backward area.
1998-1999: Advanced Comm Officer Course Director at USMC Comm Officer School in Quantico, VA. How appropriate that my last duty was to be in charge of the training course where I started my 24-year career as a USMC Telecommunications Officer.
1999-2009: Senior Engineering Manager at Lockheed Martin in Denver, CO. I had 45 talented network engineers spread around the USA who maintained the corporate computer networks. Lots of travel and way too many hours and years of sitting on my butt processing emails and taking part in teleconferences. The good part was working with many good people, but the corporate life can be a drag. I told my new 36-year old boss that ten years or the corporate life was enough for me and that I would not be coming back to work after the 2009 holidays.
2010: Life is good as a military retiree with a pension and health care! Now I spend my days hiking in the Rocky Mountains when I am not looking after my 83 year old mother or my 6 year old grand nephew.
School Story:
I was a proud percussionist playing the bass drum, snare drum, chimes, and triangle (can't forget the triangle) in the band. What ever happened to Mr Harrington?