MacArthur High School Irving, TX


Class Of 1970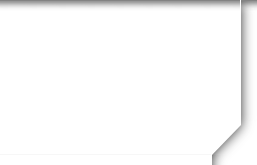 Janet Flemmons Troutman
Profile Updated:
August 30, 2019
| | |
| --- | --- |
| Residing In: | Vero Beach, FL USA |
Children:
Sons Collin (born 1975), Courtland (born 1977)
4 grand kids
Elementary school attended:
Barton
Junior High School attended:
Crockett
Do you stay in touch with anyone from school?
Yes!
Did you marry someone from our class?
No
Comments:
High school for me was the best time of my life. Life was more carefree and positive back then. I left Irving after graduation and headed to Texas Tech. After 2 years I started flying for Braniff. I married in 1973 and had 2 sons. We divorced in 1988 and then I remarried in 1996.

I owned a catering company for 10 years called "A Bite to Eat" and catered to people working in the film industry. My next stop was as an office manager and assistant to the President at Henry S. Miller Commercial Real Estate. in 2000 I went into residential real estate for 15 years. In 2013 I got yet another divorce. In 2014 I met the man that would be my 3rd husband. We got married in May of 2016.

Following the marriage, we moved to Vero Beach, Florida to be close to my mother who had been widowed. We love it here.

My sons are doing great. My oldest son, Collin, lives in India. His wife, Sarah is the Deputy Director of the FDA facility in New Delhi. They have a son and daughter. They are 2 lights of my life.

My youngest son, Courtland, lives in Plano and is a teacher at Trinity Christian Academy. He is also an artist. His wife, Katrina, is a nurse practitioner. They have 2 sons, 2 of the other lights of my life.

Since moving to Florida, I see my sons and grandchildren more than before. We are, as the crow flies, about 2 blocks from the ocean. It's a great life. We joined a boat club and take a boat out as often as we can. Being so close to the beach, we go there a lot.

My life is complete!
School Story:

My favorite memory is when Jackie Merck and I were one-upping each other with basic "pie-in-the-face" "gotchas". I thought I had won but after putting my lunch plate down and going back through the line for some reason, I realized that Jackie had indeed won. He had taken my baked beans and poured them into my purse all over my hair brush, etc. Yick.
OH MY GOODNESS! I LOVE YOUR HAIR!!!! Irony. My husband and I married almost 4 years ago. Isn't it nice that we learned lessons and gained wisdom. I hope you can make the reunion.
Posted on: Mar 11, 2016 at 3:57 PM
Oh Kathy. I am so sorry. You are in my prayers.
Barrye was a neighbor of mine. She died right after we graduated from high school. Was a lovely person.