MacArthur High School Irving, TX


Class Of 1970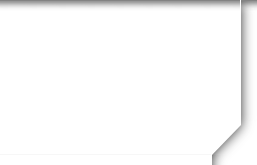 Letters to the Class
MacArthur High School Irving, TX
Class Of 1970


From: Melalee Camak
Email: melaleec@gmail.com

To you girls and all who worked so hard on the reunion, a big thanks and yes, I had fun and really did enjoy seeing each and every one.
Melalee Camak


The following is a copy of the toast David Black made to our class and Shorty Powers. He had everyone Friday night sign a red football and presented Shorty with it on Saturday. It was all very touching. Thank you David for your thoughtful words at our Reunion.

A Salute to Michael "Shorty" Powers

"A tough hombre in football practice, I know, I knew him before he was disabled!"

David Black

High School 40th Reunion Toast and Salute!!

Could I have Tim Tompkins, Larry Stevens, Jim Widner and Craig Sanders come to the front – I need you're morale support . Bring your glass for a toast and bring Michael "Shorty" Powers up here and his glass.

I 'd like to give two toasts tonight. The first will be short and the next will take a little longer. So please bare with me!

First I would like to give a toast to all the success stories out there tonight from both schools. After all it's been 40 years and just being here is a success. And speaking of success, --------- Here's a toast to all the nurses, doctors, lawyers, attorneys, civil servants, computer programmers, techs, teachers, principals, aircraft industry pilots, flight attendants, real estate brokers, CEOs and any other occupation I may have missed. After 40 years you're all a success story! …….. And let's not forget the homemakers, mothers, fathers and now grand parents.

Here, Here!!! (for toast)

Okay ….. Second toast!!

Our second toast is to a special MacArthur Cardinal …. Hurt in a car accident at 17 …. Lost the use of his legs, disabled. The same car accident that killed another friend Jeff Vardeman.

But if I had to describe Shorty …. "I would say besides being well-liked, and popular. He is benevolent, unselfish, kind, giving, sharing and a teacher. He is also a husband and a father.

With the help and support of his beautiful wife, Nance, they have raised a fine son, Dylan and put him through college!

But I would like to draw a bigger picture of Mike Powers. After graduation… way back during the Vietnam Era … I was invited into the military via the draft by Uncle Sam, which I decided to make a career.

-more-

Over this twenty year career and "Shorty" doesn't know it, but I kept running across the name…. Michael Powers. After several years in the military, I was coming back from the west coast in a 66 mustang through the mountainous areas of New Mexico, when over the radio was a news piece … the president congratulating a group of mountain climbers. What made this climb special was that they did it in their wheel chairs. President Ronald Reagan was congratulating the leader of the group, Michael Powers by phone. When I heard that, I thought, "Could that be "Shorty!" Found out later ….. yes it was!

Several more years go by, and I'm at Fort Bragg, doing special training and we get all the local newspapers and across my desk comes the St. Louis Post Dispatch. At the top of the page, is a picture of a guy and I'm thinking this guy looks like Shorty. I glance down at the article below and sure enough it's, …. Michael "Shorty" Powers and his efforts to help people with severe spinal cord injuries turn their lives around and have a reason to live…!

Fast forward several more years, I'm stationed way up North in upper New York at a SAC base. When I get off duty, I like to watch one of my favorite television adventure programs called "Air Wolf." It's a good guy, bad guy adventure series with Jan Michael Vincent and Ernest Borgine. In this particular episode, the bad guys have the good guys in a fix. But then here comes a group of wheel-chaired hikers led by an actor I swear looks like Mike Powers. I mean, I'm yelling at my wife to come look and I'm on my hands and knees in front of the television, telling her, doesn't this guy look like "Shorty." The guys in the wheel chairs fought the bad guys and saved the day!" I find out later … sure enough, it was "Shorty."

Okay … I'm going to wrap this up. After several more years, I'm watching a Mutual of Omahal "Wild Kindom" kind of show and this particular program has a group of disabled youth probably six to eight years old with an instructor. It was a lake scene and you know how young boys are. They were all excited about the insects, worms, and turtles, when the camera pans out across the water and about 50 yards out is all this brush and it's full of snakes! When the boys see this … they're screaming and yelling. At the same time the instructor slides out of his wheel chair into the water, swims out to this brush, grabs one of the snakes …….. puts it into his teeth (like Steve Erwin Crodile Man) and swims back. He climbs back into the wheel chair and proceeds to explain to these young boys the difference between a water snake and a moccasin. "I mean I'm impressed!"

-more-

So Shorty, here's a salute and toast to you! We're proud to have you as a Cardinal. We're proud to have you as a friend. And even without your legs … you stand a head above!"

Here, Here!!! (for toast)
Our next letter is a poem written by Jim Nealy read at the Reunion
Mac Arthur 40th Reunion by Jimmy Nealy
'Twas the night before the 40th invitations were sent with care,
In hopes that all Tigers and Cardinals from the class of '70 would be there.
Terri couldn't find anybody at the hotel; she looked near and far,
Till finally she decided to check out the cash bar.
Shorty noticed all the Alums were acting pretty wild and bold,
A closer look explained why; most were drinking Cuervo Gold.
With Renee'Helms in cardinal red and white and Mark Wagner in black and gold,
What happened that night can now be told.
From the bar to the dance floor there arose such a clatter,
All Cards and Tigers gathered 'round to see what was the matter.
In the middle of the dance floor and showing no fear,
Dance instructions were given by none other than our own Miss Terri Speer.
The disco ball and lights encouraged all to join the fun,
But none could match the moves made by Linda Mangum and Brenda Branson
That is until our dance queen entered the floor the lovely Judy Aikin,
She had all the moves cause Cool Cat Van Stevens had the house shakin and bakin,
Judy slinked like a cat,
She glided with stealth,
Debbie Ragland called out "Where did you learn those moves?"
Judy replied "On the TV show called Something Else!"
All were now motivated to dance; it was the perfect time,
Fulton Deaton yelled out "Everybody line up behind me,
We're forming a Conga Line".
The crowd got so large no one else could fit on the floor,
All followed dance king Charlie Walker to the parking lot going out the double doors.
There would have been no problem but now things got out of hand,
David Black took off his shirt which prompted Leon Bartlett to strip off his pants.
It should have stopped right there but the party took a very strange Quirk,
Out of nowhere dancing in a leopard thong appeared our principal Mr. Paul Burke
I quickly turned my head, thank God I didn't see too much,
But Kathy Martinez and Dwayne Marshall kept looking and bingo, lost their lunch.
Someone called security and he said when he got out of his car,
"The party can continue inside as long as all Tequila is removed from the bar"
All made their way back inside,
The warning from the guard was all it took,
Then Eileen Driggers said "Oh My God are these pics gonna be in the Memory Book?"
This is the way we party at Tigerland and Mac,
See the midget, goat, and Kay Overstreet filmed the next night at
Lone Star Track! Happy 40th to all from Jimmy Nealy
Thanks Jim!