MacArthur High School Irving, TX


Class Of 1970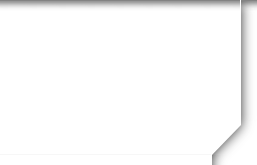 50th Reunion Details
Details for the 50th high school reunion for Irving High School and MacArthur High School classes of 1970 is scheduled as follows:
WHEN: Saturday, May 2, 2020 – 7:00 pm until Midnight
WHERE: Westin Irving Convention Center at Las Colinas
COST: $60.00 until December15, 2019.
$75.00 after Jan 1, 2020.
(*refunds will be allowed for early registraion tickets if unable to attend due to unforeseen circumstances if purchased early at the $60.00 (or $100) rate.
Late purchased $75.00 tickets will not be refunded.)
HOTELS: Westin Irving Convention Center – www.westin.com/Irvingcc - 972-505-2900 Our group rate is identified as: IHS/MHS 50th High School Reunion
Texican Court – www.texicancourt.com – 866-842-0100
To make reservations, go to their website, select BOOK NOW, select dates you are staying (May 1 and/or 2) and then pull down the drop menu to select GROUP BLOCK, enter the promo code M15R665
ROOM RATES: The Westin Irving Convention Center at Las Colinas - $129.00 per night - Texican Court - $109.00 per night
HOW TO PAY: Check, cashier's check, PayPal send to: IHSandMHSclassof70@gmai.com, and Credit Cards when registering.
WHEN TO PAY: Now through December 15, 2019 for the $60.00 per person ticket price and $100 per couple! That's too cheap! But it pays to register early!
Please register and pay early as we have big deposits for the hotel. Thanks!
After December 31 and at the door, price increases to $75.00 per person.
DON'T WAIT! BUY NOW AND SAVE, SAVE, SAVE!!!
CONTACTS: Irving High School - Mark Wagner - mark.wagner11@icloud.com; Robert Worcester – 682-444-9682 – rworcester@tx.rr.com
MacArthur High School - Linda Mangum Hastings – 682-597-8898 – lghastings23@gmail.com; Terri Speer Scherer – 817-689-3048 - angelrok@verizon.net; Scott Currie – 214-499-6111 - tscmark@aol.com
NOTES: Hotel reservations will be made directly to the hotel using "IHS/MHS 50th High School Reunion" to get the negotiated room rates. Only 10 rooms at each hotel are part of the "block", however the rate will be honored if there is space available at the time of booking after the 10 rooms have been reserved. Deadline to get the rate guaranteed is April 2, 2020. After that date, it will be 'considered' but not guaranteed.
Ticket price includes admission to the event, appetizers, dessert and covers other costs (i.e., decorations, music, etc.). Dinner is NOT included in the price and alcoholic beverages will be served at two cash bars.
We are discussing ideas for other activities that weekend. Suggestions are welcome.
Both hotels offer WiFi, restaurants, outdoor courtyards, pool, valet parking (free at the Texican, $10.00 at the Westin), King and Queen rooms and suites (at additional costs).
Other classmates from MHS graduating classes of 1967, 1968 and 1969 are welcome to attend. Irving is inviting the classes of 1969 through 1972 as well. But all MHS and IHS alumni are welcome IF THEY KNOW HOW TO PARTY! Should be fun!
To stay in touch and updated on the progress of the reunion, please join MHS1970.com or IHSClassof70.org or our Face Book group MacArthur High School Class of 1970 50th Reunion https://www.facebook.com/groups/274235387158/?ref=group_header.
Not into technology? Call one of the contacts listed above.
PLEASE SPREAD THE WORD!!! THIS COULD BE OUR LAST REUNION.
There are 4 was to pay:
Mail checks payable to:
IHS-MHS Class of 70 Reunion
PO Box 183911,
Arlington TX 76096-3911
Bill Pay at your bank is probably the easiest way to send a check. Just indicate you are paying an individual named IHS-MHS Class of 70 Reunion at address listed above.
PayPal - email address to send by PayPal is IHSandMHSclassof70@gmail.com
Credit Cards
Zelle (from your bank to ours). Zelle payments for a business require our bank account number and is paid as a businss. For more info, email us at IHSandMHSclassof70@gmail.com and we'll tell you how.
Until later, be safe, happy and healthy!
Your website administrators,
Linda Mangum Hastings and Terri Speer Scherer